Each DTD kindergarten is established through creative and innovative environment. We also change the theme of the environment monthly. We use a combination of the physical object and virtual space to stimulate children's cognitive understanding and allow them to grow interest in learning.
---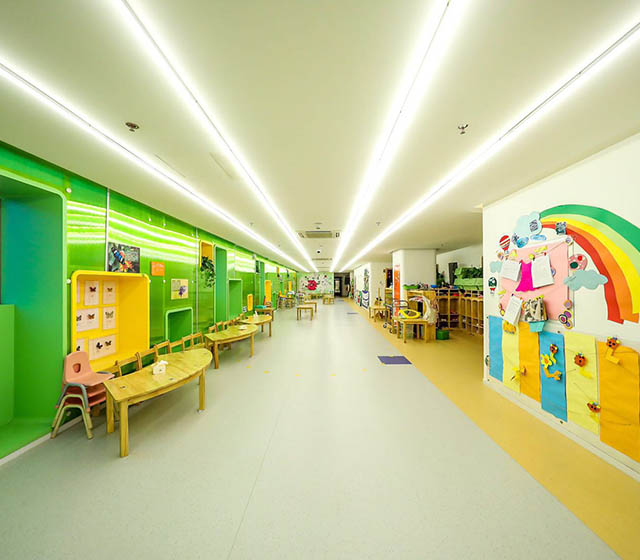 Classroom
Each classroom has large glass windows, through which the natural light create a bright and clean environment. Naturally colored wooden boards make the environment softer and warmer. A large number of "blank" areas will used by children to define their own space.
Activity Room
Each kindergarten is equipped with a reading room, a music room, an art room, a STEAM classroom and a multi-sensory indoor activity room. The design of large open space and abundant curriculum will be sure to meet the needs of each children.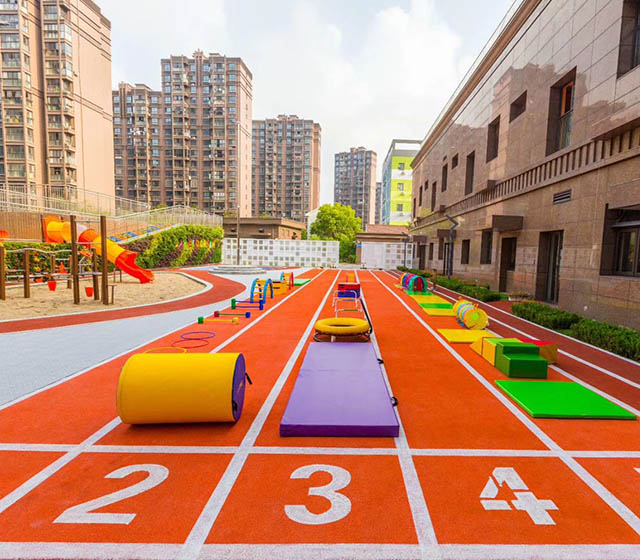 Outdoor event space
Outdoor activity venues are diversified with playgrounds, activity equipment venues, sand pools, paddling pools, plantations, etc. they offer children lively and open activity spaces.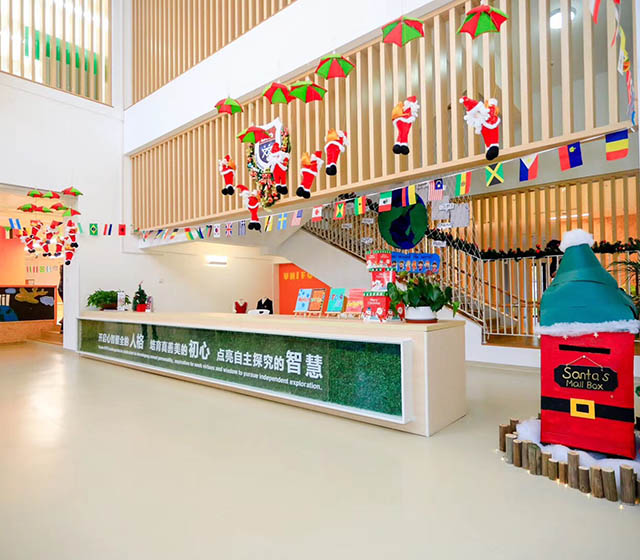 Humanized safety design
The landscape design and recreational facilities of the kindergarten not only meet the needs of environmental protection, but also guarantee the safety. It uses a lot of soft materials, rounded corners, and safety fences to help children grow up healthy